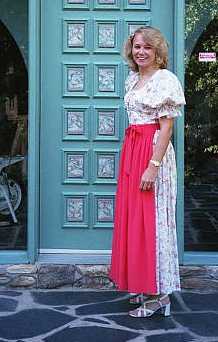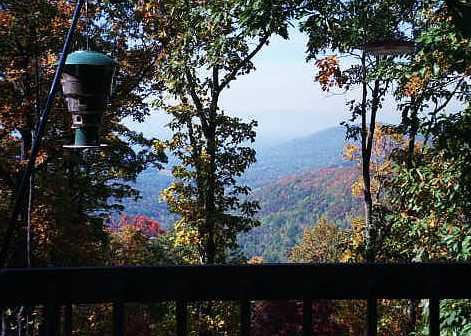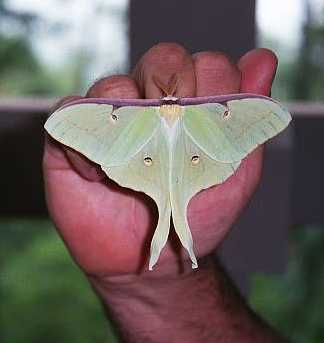 We enjoyed a satisfactory summer and autumn in our home in Asheville, North Carolina. A fair amount of time was spent getting everything back into shape: the heat pump needed some work (but not the replacement that I feared), the house desperately needed painting, the garden was crying for our assistance, and so on. Additionally, we needed new outdoor furniture, a new rug for the dining room, and a car to replace the truck we sold in Houston.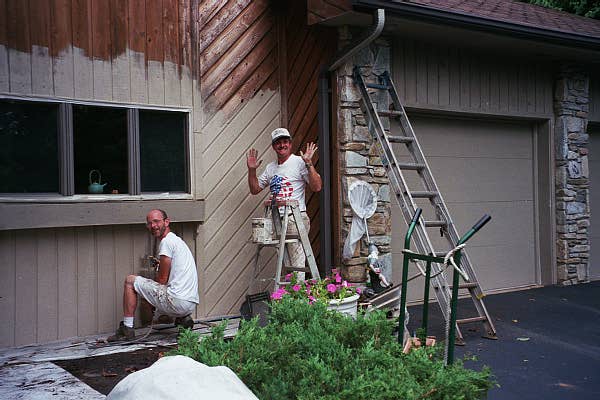 Andrea and I marched through this drill ticking off one thing at a time. Eventually, it was time to winterize in preparation for our trip to Austria.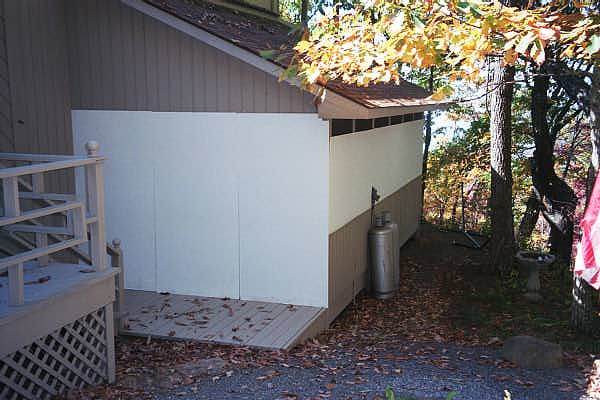 We enclosed the screen room on the north side of the house, which gave us a great place to store things that aren't damaged by the cold: bicycles, outdoor furniture, the parts of the still that could be storm-damaged, the grill . . . all that sort of stuff. We put plywood over the west door, too, for security and to keep the winter winds from howling through. I designed and plumbed a gravity-feed water replenishment system for the closed-loop ground water heat pump system, so that shutting off the water for the winter wouldn't short-change the heating system. We put in extra locks to hold the bedroom door against winter gales, and bought blinds for the den to keep the sun off our furniture.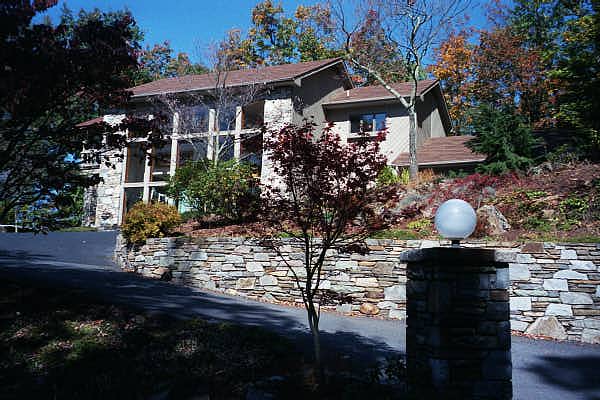 Andrea decided to straighten her teeth a bit with braces this summer. No big deal, but because the last half our her treatment would occur while we were in Austria, the orthodontist had to train me to repair and adjust her braces. I struggled with metal ligatures and tiny little o-rings until everybody was satisfied that I wouldn't do any permanent damage, and was rewarded with a nifty set of precision orthodontic tools to carry to Bregenz.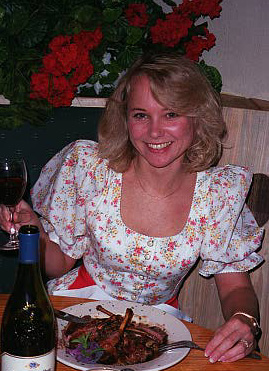 Not that we carried much to Bregenz. We managed with only carry-on luggage, and not much of that. My bag was filled with video tapes and books, mostly. All our clothes were stuffed into Andrea's bag, along with cameras, her makeup, and other essentials. I had meant to bring the 5" Celestron, but it was too much trouble. Next time.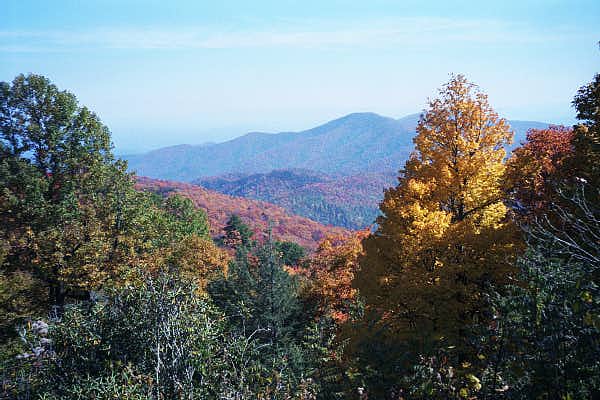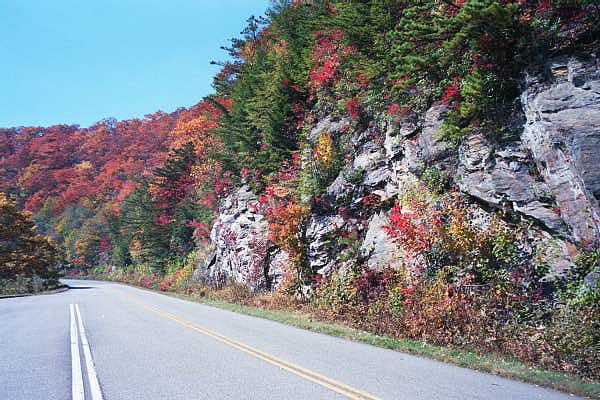 Autumn in the Blue Ridge was breathtaking this year. We made good use of our proximity to the Parkway and oooed and aaaahed our way from Asheville to Beech Mountain. Outside of Beech, near Linville Falls, we stopped for a crusty old bottle of Chateauneuf-du-Pape, sharp cheeses and french bread. We ate, as the German saying goes, "wie Gott in Frankreich" (like God in France).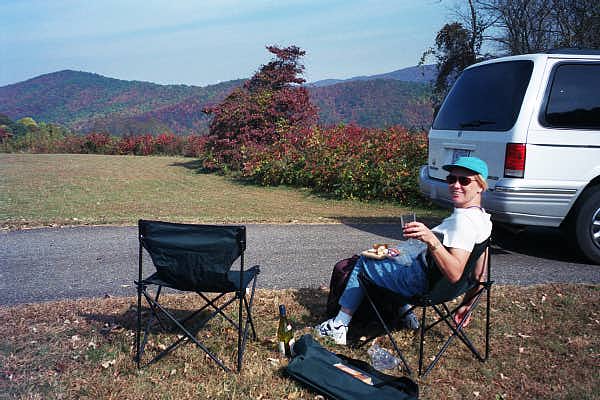 November 1st finally rolled around; time to return to Austria for a winter of skiing. We drove our rental car to the airport at Greenville, South Carolina, right next door to the new BMW plant where the SUVs are manufactured.
What do you think? E-mail us and let us know.


November 6, 2000